Their training is complete, their team shirts have been delivered and (hopefully) their bags will be arriving off the plane.  All that is left is for our 10 GB teams to get stuck into their team Racketlon at the 2018 World Team Championships in Zurich, Switzerland.  We revealed our squads back in June and now on the eve of the event, we preview what we hope will be a great day or two for our sides.  The draws and schedule are available here and competition starts on Thursday 24th August.  You can follow all our teams progress on our Facebook, Twitter and Instagram pages with frequent updates throughout the day!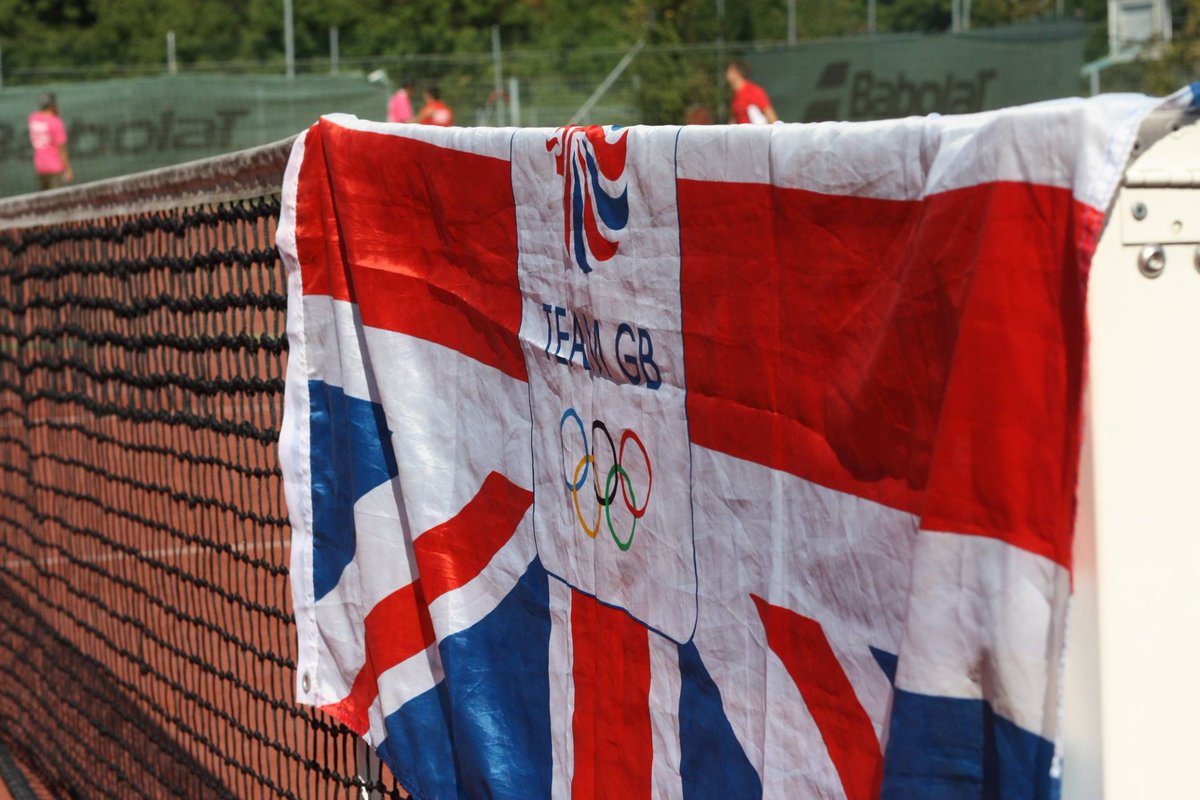 Great Britain 1 – Elite – Best: 3rd (2004 Worlds, 2017 Euros) – 2016 Worlds: 5th
Dan Busby (Captain) (10 caps), Luke Barnes (16), Hannah Boden (19), Leon Griffiths (24), Ray Jordan (19), Calum Reid (Debut) & Duncan Stahl (21).
Great moments are born from great opportunity and in 2018 there is a real opportunity for the GB 1s to go where no British team has at a World or European Championships and into the final.  Should they get there, they may never have a better opportunity to make UK Racketlon history and win our first World Teams Title.  They are seeded number 1 and their stiffest test looks like coming from second seeds and reigning European Champions, Austria.  Austria can call on world number 1s Christine Seehofer and Lukas Windischberger making them no push overs, while Sweden, Germany, France, Switzerland, the Czech Republic and defending champions Denmark all potentially lie in wait, the draw to be done on Wednesday evening in Zurich.  A more detailed preview can be found on racketlon.net.


Great Britain 2 – Amateur – Best: Champions (2013 & 2016 Worlds) – 2016 Worlds: Champions
Alex Du Noyer (Captain) (11), Jack Bishop (10), Jordan Dainty (3), Keith Lesser (16) & Matilda Parslow (Debut).
Since their debut in 2013, the GB2s have consistently been in the top 2 teams outside of the Elite, including tournament victories at this level in 2013 and 2016.  In 2018 they will be looking for something similar.  Drawn in Group A, GB2 will play Finland 1, Austria 2 and Switzerland 2.  All three of these teams pose potential headaches, but the GB2s must be confident of reaching the semi-finals and a chance to once again stamp their authority as the leading second team on the world stage.  


Great Britain 3 – Amateur – Best: 4th (2017 Euros) – 2016 Worlds: 13th
Johnny Bispham (Captain) (10), Shirley Barre (4), Peter Browning (Debut), Pete Frobisher (Debut), James Langworthy (3) & Jon Spinks (7)
In the 2017 European Championships, the GB3 side shocked many observers with their fourth place finish, after finishing second in their group to progress to the semi-finals.  In 2018 they are drawn against Germany 2, France 2 and Sweden 2.  The Germans look to be the pick of this group, while France 2s Jean-Brice Montagnon has been their spy in the British camp over the last year or so and will know all about our third team.  Captain Johnny will be crunching the numbers to try and optimise the GB3s chances, but while ever hopeful of a semi-final appearance, it is going to be one heck of a battle to get there and avoid the relegation play-off.  

Great Britain U13s – Team Debut
Angus Howard (Debut) & James Vincent (Debut)
A new team for Great Britain, the GB U13s are raw, untested and exciting.  They face competition from reigning European champions Germany and European bronze medallists Austria.  They will also be joined by host nation Switzerland in a four team round robin event.  Everyone here at UK Racketlon wishes Angus and James all the best for the debuts and hopes they have a lot of fun in the process!


Great Britain U16's (First Team) – Best: Champions (2014 & 2016 Worlds, 2015 & 2017 Euros) – 2016 Worlds: Champions
Luke Griffiths (11) & Ross Wilson (3)
I've said it before and I will say it again, you do not want to put pressure on the junior sides, but, the record of the GB U16s is unmatched by any national side, at any level of Racketlon.  The only 'blemish' is a second place in 2017, but that was the GB U16 2s coming second to the GB U16 1s! Since 2014 when they first entered, then they have taken home the title every year, and while streaks have to end, we hope this is not the case in 2018!  There are 10 teams in the U16s draw, and GB U16 1s have been drawn in the 4 team group, so will play Austria 1, the Czech Republic and Switzerland.  Should they win this group they will then face a three team box league to determine the final podium placings.  

Great Britain U16's (Second Team) – Best: Second (2017 Euros) – 2016 Worlds: Not Entered
Matthew Davidson (Debut) & Will Gregson (3)
The GB U16 2s had a phenomenal debut in 2018, claiming second place after losing the final to the GB U16 1s.  For the 2s it is a repeat of their group from 2017, as they will face Austria 3 and Hungary 1.  The 2s vs Hungary in 2017 is a match that will forever be steeped in legend, one of the finest comeback wins via a gumi-arm that left some people looking rather silly while shopping in Tesco's and Lee Gregson a new dancing sensation…. In 2018, we will have to see what happens, but in 2018 the Hungarians look a real threat to both GB sides.  

Great Britain U21s – Best: Champions (2017 Euros) – 2016 Worlds: 2nd
Katie Birt (2), Hannah Boden (19), Leon Griffiths (24), Patrick Middleton (Debut), Alistair Prades (11)
Third, Third, Third, Third, Third, Second, Second, First.  2017 was the year the GB U21s achieved a title they have always deserved for their consistency and perseverance.  In 2018, they will be looking to maintain their levels in what continues to be a keenly contested event featuring many of the up and coming stars of the world of Racketlon.  Regular foes Austria and Finland are in the draw alongside a brace of Swiss sides looking for medals on home soil.  Alistair Prades returns to the side having missed last season and this is his last chance to find that elusive World Title in this category.  The chance for the team to possibly call on big guns Leon Griffiths and Hannah Boden also offers them some trump cards should they wish to play them.  

Great Britain O45s – Best: Champions (2013 Worlds) – 2016 Worlds: 3rd
Richard Middleton (Captain) (13), Paul Doney (4), Jon Foulds (6), Ed Harvey (10), Jo Shelley (11) & Mark Steeden (7).
It has been 5 years since the GB O45s reached the top step in this division, last year it was defeat to a strong German side that ended their hopes of a European title.  In 2018, the Germans will once again be putting up strong opposition as will the Czech Republic, who finished third in 2017.  They will also be joined by Switzerland and Denmark in what remains one of the most fiercely competitive competitions. 

Great Britain O55s – Best: Champions (2013 Worlds, 2015 & 2017 Euros) – 2016 Worlds: 3rd
Rakesh Gupta (Captain) (20), Steve Kneller (8), Martyn Langston (3), Duncan Marlow (10) & Bruce Shepherd (7)
With six nations drawn into two groups of three, the draw has always been important in the O55s division.  Historically, GB O55s along with their German and Hungarian rivals have dominate this division, so it is, as ever, a relief for the GB squad to see their regular rivals drawn together in Group A.  However, new for 2018 are the Israeli O55s side, with Iftach Gesser and Avi Shemri both exceptionally dangerous players with the talent to dent the GB hopes.  A third place finish at the 2016 World Championships was a disappointment for GB O55s squad who have traditionally made the final.  Should they overcome their Israeli challenge, they will be eager to add the World Title to the European title they won last year.  


Great Britain O65s – Team Debut
Geoff Jordan (Captain) (2), Peter Arbuthnot (Debut) & Alan Cornish (Debut)
Our second debutant team are somewhat older and wiser than the GB U13s side, however for our GB O65s the desire to succeed will not be diminished by age.  They face competition from Finland, Germany, Sweden and Denmark in an brand new event for the World Championships.  It is hard to know what to expect in this new event, but we know for sure that these gents will be leaving everything on the court in the pursuit of making some UK Racketlon history!


The team event takes place at the World Championships in Zurich on Thursday 23rd and Friday 24th August.  The UK Racketlon social media team will be keeping our Facebook, Twitter and Instagram pages up to date with the results as soon as they appear.  After the event is over we will have comprehensive reports on all the team events and a full round up of events and hopefully plenty of medals being won!  The very best of luck to all our teams and remember, UK Racketlon Expects Every Player To Do Their Duty (by which we mean play hard, play fair and play with a smile!).  Good Luck All!  

TeamGB at the 2016 World Championships in Copenhagen!