2014 County Champs Draw and Schedule
Draw, Schedule & Player Information
We return to David Lloyd Dudley, one of our favourite venues, for what promises to be an excellent competition.
With 11 teams, it is the biggest team competition that has ever been held in the UK with 60 players taking part.
As well as the action, there will be an English Racketlon AGM, including election of officers and a further breakout session to discuss the World Champs.
A full preview is below.
Middlesex will start as favourites having recruited Ursula, the Hungarian dynamo, alongside their already strong contingent of Reid, Stahl, Culshaw and Boreham. Kashdan-Brown pulling out at the last minute which did not impress Captain Stahl. Kent captain Ray Jordan is quietly confident with his happy little squad, seemingly sorted for months and team spirit may win the day.
Surrey are the dark horses for this one, English Open B winner James Simpson will look to impress further alongside Over 45 Champion Richard Middleton and the return of the legend that is Michael Appleton alongside the very solid Ed Harvey. Surrey have 3 teams! If Carlsberg made team racketlon county captains, Richard Middleton would be it. Could it be the buzz of Surrey 2014 and the World Champs coming to Guildford and Surrey Sports Park?
Herts have recruited TV Star Katie Morton to their ranks and have kept 3 of their squad from last year so will be there or thereabouts.
Good to see entries from "The North" - James Pope and Malcolm Boden have been instrumental in the development of racketlon north of the Watford Gap service station and this ties in nicely to the first ever Yorkshire Open which is coming up.
Good to see Dianne Baker and Cambridge looking to do some damage and a team from South Wales. Nicely building up to the Welsh Open in two weeks then!
Essex will look to come from the dead with a team that is defiant in its uniqueness. Always good to have a newbie and squashmatch star Caroline Richmond will be giving racketlon a go. Former Junior World Team Medallist Martin Szwaba makes a return to action and Fabien Mauroy claims to know the cast of TOWIE completing the line up with Lesser & Wong.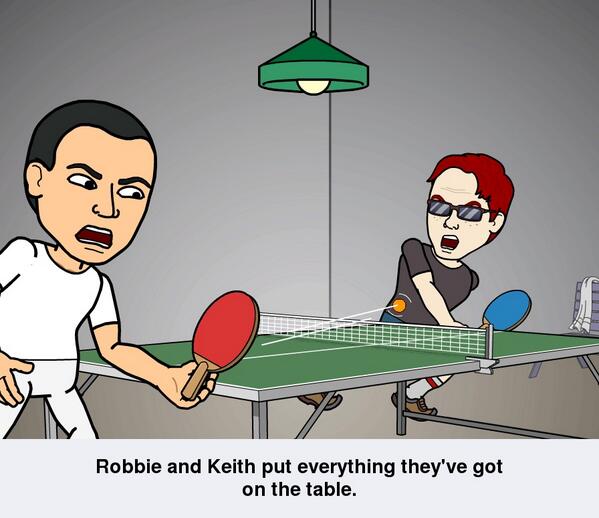 Happy Valentines Day! (Hannah Boden's picture from Centre Parcs - Training Camp 2013)